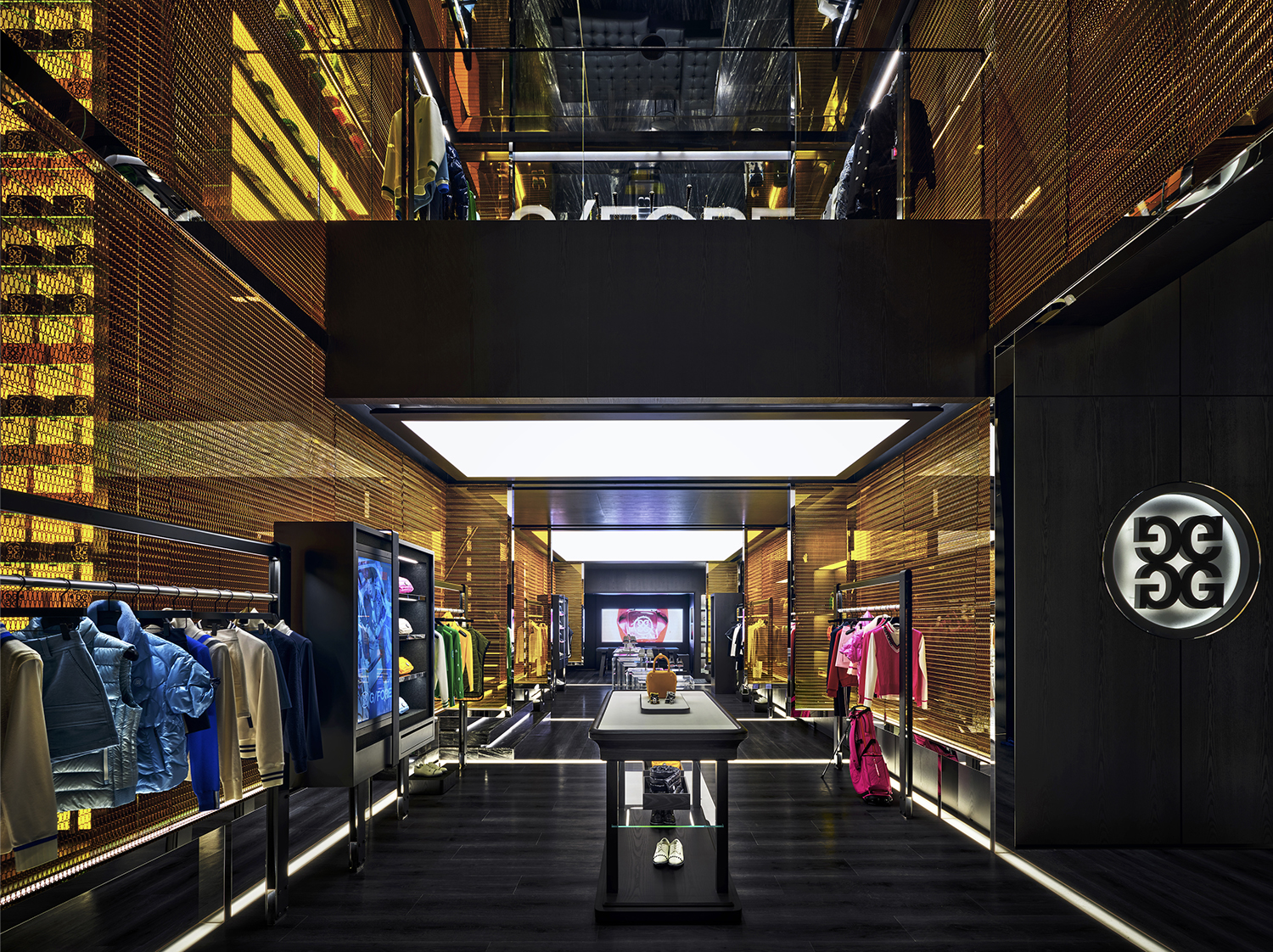 The first exclusive store in Korea and the world settled in the center of premium golf wear brands
A new base for luxury marketing, such as VIP lounge operation and sales of limited collections
G/FORE, a global luxury golf brand introduced by the KOLON Industries FnC Organization (KOLON FnC), has opened its first flagship store "G/FORE Seoul," in a move to accelerate its foray into the premium golf wear market.
G/FORE is joining the luxury fashion street on November 24 by opening the first flagship store in Korea and the world at Dosan Park in Gangnam-gu. The Dosan Park Intersection, where the flagship store is located, is adjacent to Cheongdam Luxury Street, which is filled with high-end brand stores, making it a perfect location for marketing targeted towards luxury shoppers. Since its official launch in Korea in February 2020, G/FORE has operated 16 stores (in department stores) in major commercial districts, starting with a pop-up store. The opening of this exclusive store culminates the brand's successful business in 2021.
The G/FORE Seoul flagship store was designed for customers to experience its brand value "disruptive luxury." The brand's signature colors, black and yellow, were used throughout the store. In addition, a mix and match of crown molding and acrylic walls adds a modern sensibility to the classic interior. This embodies the identity of G/FORE, which pursues modernity while respecting the tradition of golf.
Furthermore, G/FORE will utilize this flagship store as a new base for luxury marketing. An exclusive lounge for VIP membership customers is prepared on the second floor, with a private bar, terrace, lounge space, and fitting room for VIPs. Dedicated staff for VIPs will be on standby to provide personalized services and light alcoholic beverages and refreshments for an ultimate luxury experience.
The flagship store is also the first place to introduce a variety of seasonal products. To celebrate the opening of the flagship store, a series of limited collections aimed at the holiday season will be launched.
Moon Hee-sook, the head of the Golf Business Division, said, "Since its launch, G/FORE has disrupted the premium golf market with products featuring bold colors and designs that have not been seen from traditional golf wear brands. The know-how and technology of KOLON FnC, which has years of experience in the golf business, as well as its infrastructure specializing in golf played a big role, and global G/FORE also made the significant decision to open a flagship store in Seoul based on the recognition of and trust in the brand power and competitive edge in the domestic market."
G/FORE, acquired by luxury fashion group "Richemont Group," was first launched in 2011 by fashion designer Mossimo Giannulli in Los Angeles. The brand has a strong fan base in Korea with its sensuous design and functionality, inspired by art, architecture, and modern design. As an official distributor, KOLON FnC began introducing G/FORE products in Korea through the online golf select shop THE CART GOLF in 2020, and has expanded its distribution channel by entering major department stores in 2021.
▶ G/FORE flagship store address: 1st & 2nd Floor, 14, Eonju-ro 154-gil, Gangnam-gu, Seoul